In 1830, Michael Thonet began experimenting with what was soon to be
known as "bentwood" furniture and it was not long before Thonet and his sons were producing this furniture on an industrial scale. The name Thonet quickly became synonymous with a high standard of exquisite craftsmanship and Thonet's bentwood products soon joined the ranks of the most famous and most imitated furniture products of modern times.

During the late 19th century, many bentwood furniture designs were created by Thonet, with the help of unknown artists and artisans. However, by the turn of the century, a new design trend had emerged, and furniture manufacturers recruited renowned artists and architects of the time to create innovative new products. Throughout the early 20th century, the volume, expertise and reach of the Thonet Company's manufacturing capabilities attracted many of the world's leading designers: Otto Wagner, Marcel Breuer, Le Corbusier's, and Mies Van der Rohe.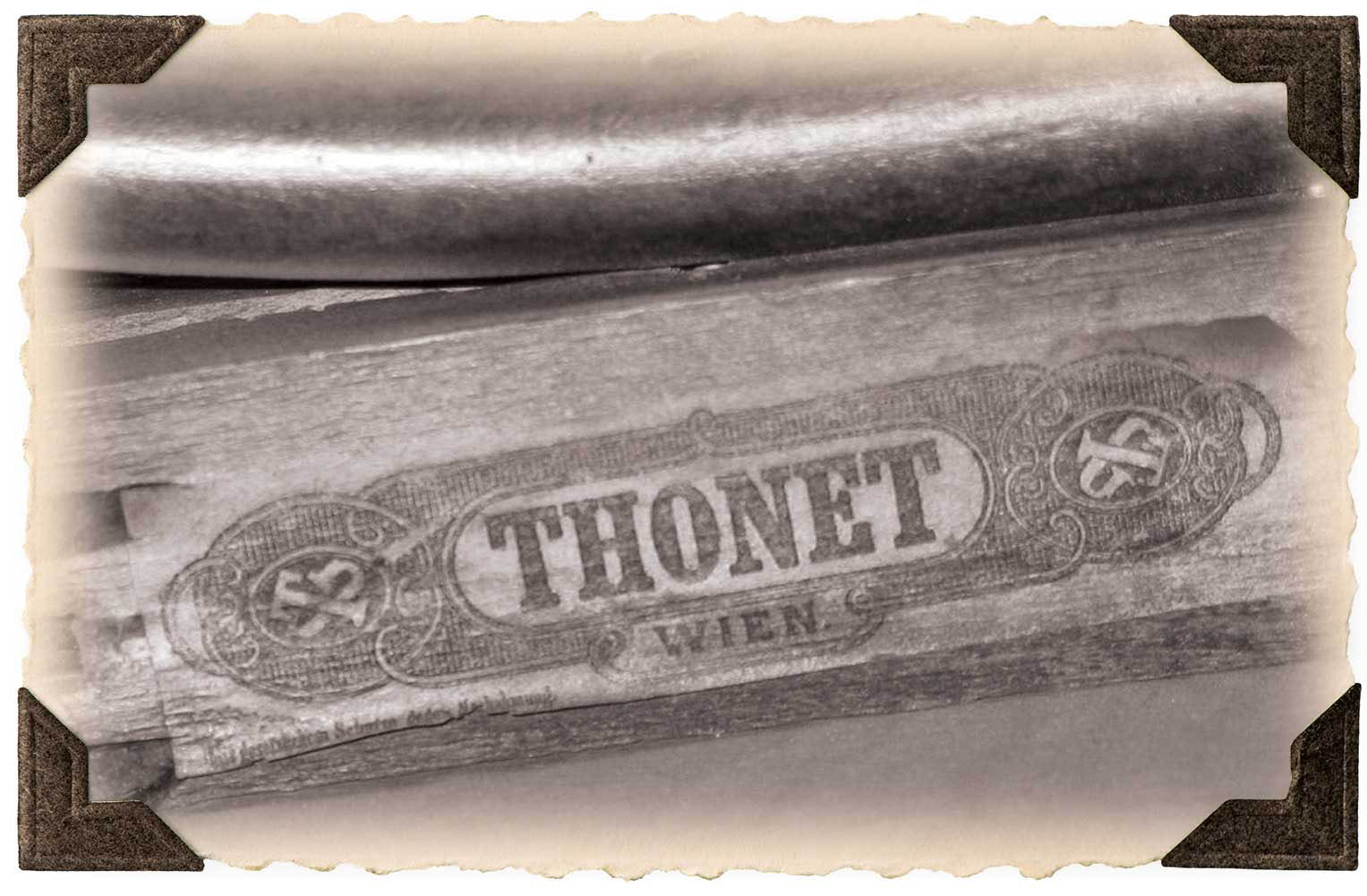 In 1941, as demand for their furniture in the USA continued to grow, Thonet came to the US and began production in Statesville, North Carolina. Soon after they added locations in Sheboygan, Wisconsin and New York City, where the factory was outfitted with state of the art radio frequency bending equipment to produce the highest quality plywood furniture parts available at that time. The idea of using bent plywood to produce chairs became increasingly popular during the middle of the 20th Century and the technology was evolving rapidly. No one knows who was really first to use bent plywood for seating during this period. However, it is indisputable that the process traces back to Michael Thonet's patent in the mid-1800s, more than 100 years before anyone else.