The headquarters of a leading North American energy producer features a traditional work environment, with each employee assigned to an office. So when the company recently decided to renovate one of its floors to create more open, collaborative spaces, it was important that the new design complement, not overshadow, the rest of the layout.
"After evaluating several furniture options, we selected Falcon and Thonet because their seating and tables fit perfectly with our design intent of bridging the gap from classic to collaborative," said Kama Weinberger, president and CEO, Q+E Design Source.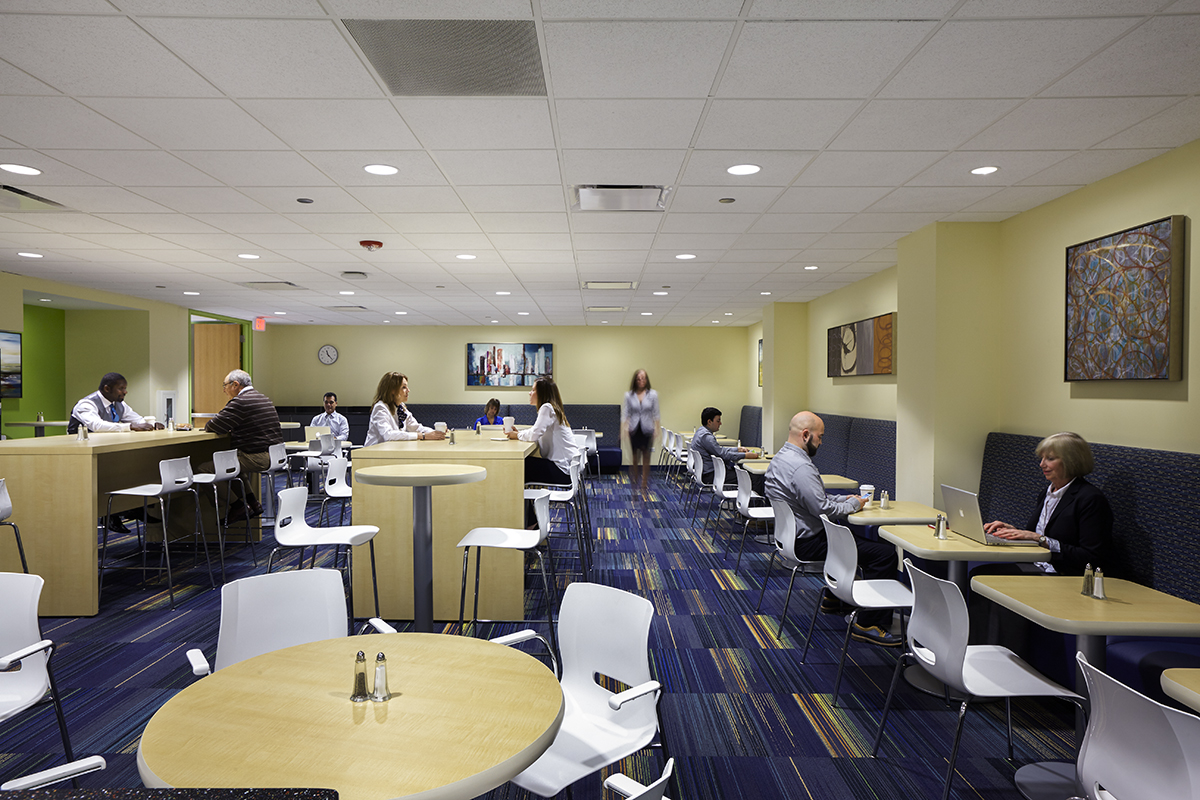 The first part of the project was to refresh the main conference room, which is used for daily operations meeting attended by between 50 and 60 people. To give the room a more contemporary look and feel, a shorter (16-foot), stylish conference table from Falcon was specified to replace the previous version that featured classic dark wood tones. A version of the same Falcon conference table was also placed in smaller conference rooms.
To further enhance the main conference room's modern aesthetic, Thonet's MOSS | Tier seating was placed along the walls for employees who weren't seated at the table. Thonet MOSS | Tier is a modular collection of 1-, 2- and 3-tier seating solutions in seven standard shapes and many mixed fabric options.
According to Kama, MOSS | Tier brought the added advantage of accommodating people who couldn't otherwise see over those in front of them and would miss what was shown on the table. The tiered solution also makes it possible to seat more people.
"MOSS Tier is more comfortable than regular chairs, lets people sit at a height where they can see, and looks better—all with a conservative appearance that's particularly important for this client," said Kama. "We've found that Millennial employees especially prefer MOSS Tier to sitting at the conference table."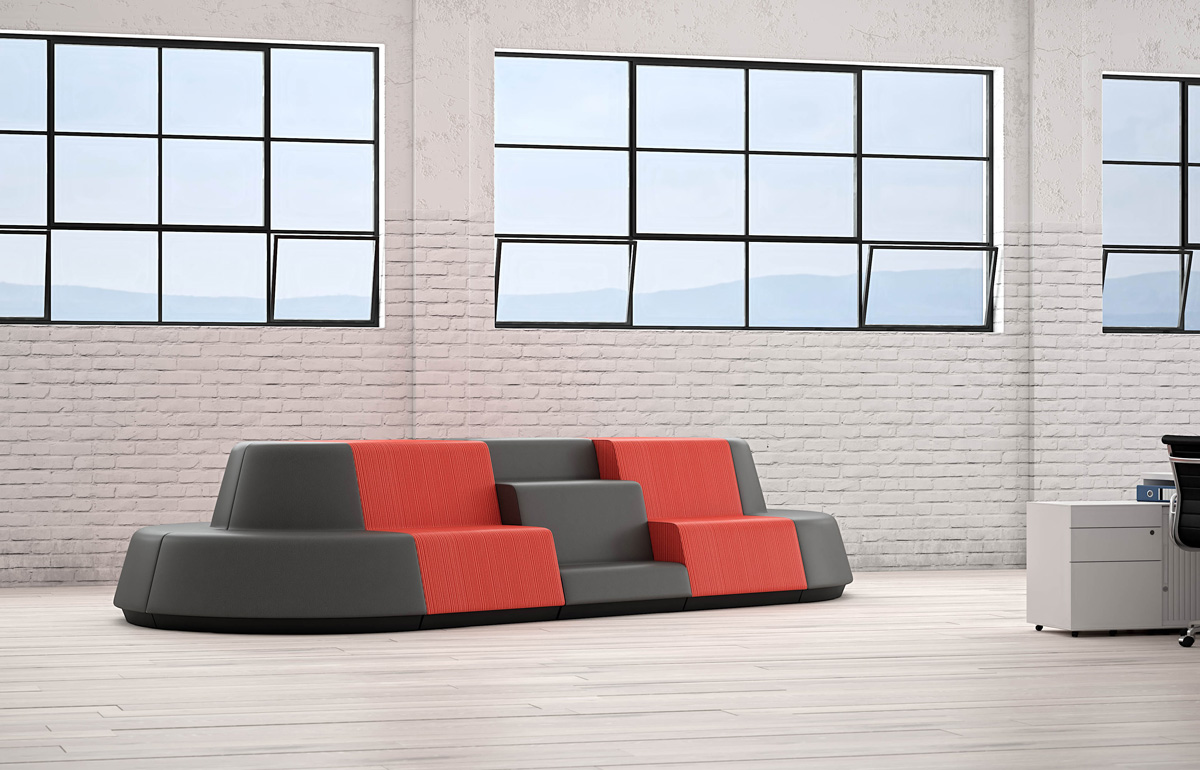 For the second component of the renovation, breakout areas were created to facilitate greater collaboration. Booth seating and tables from Falcon can be found outside conference rooms, providing a comfortable, convenient place for employees to work or socialize. Nearby, ottomans from the MOSS | Chill collection are paired with round tables to create additional places for collaboration. At Kama's request, a custom swivel application of the MOSS | Chill ottoman was designed by Thonet. The seating is such a hit that swivel ottomans are now a standard option in the MOSS | Chill line.


"The new spaces have been very well-received," said Kama. "In fact, plans are underway to replicate the conference room and breakout areas on other floors in the building."